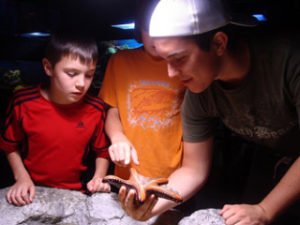 Discover a Brand New World
Share the joy and wonder of the undersea world with your students, and enjoy great savings for your classroom.
We offer the largest selection of fish, corals, aquatic plants and aquariums in the country. Our expansive stores are as much public aquariums as retail spaces, demonstrating our strong commitment to education.
As a part of that commitment, we would like to offer you a membership to our Partners in Education program. Membership is FREE, and offers many benefits:
Free Teacher only-membership in the Aquarium Adventure Fish Club, providing you with 20 % off fish, plants and supplies.
Free aquatic-themed lesson plans
Educational Field Trips to Aquarium Adventure
Free subscription to Aquarium Adventure's Biotope Series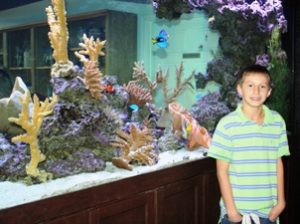 Ask about our Work Shadow Programs that are available. This is Nick he wants to be a Marine Biologist when he grows up.
Start exploring the Aquatic world TODAY!
Reach beyond your classroom with detailed teaching guides on exotic and interesting aquatic habitats. To receive the Biotope Series and FREE membership to our Partners in Education program, simply bring a valid Teacher ID card in and we will sign you up. You can start your aquatic adventure today.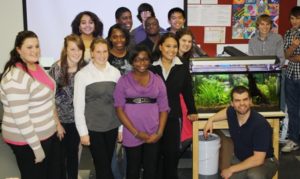 "The keeping of fish, invertebrates and plants in a classroom aquarium; because it's hands-on and visual, is one of the best ways to teach responsible coexistence with our aquatic ecosystems. Through education and guidance we cultivate a better appreciation and understanding of the delicate balance of life within our oceans, lakes and streams."

Bill Wymard
Marine Biologist