With one of the largest selection of Aquariums around, you can imagine why people visit the Aquarium Adventure showrooms to choose their new aquarium. We offer more sizes, shapes, and styles of fish tanks than most folks ever even knew existed. Sure, we have all of the standard fish tanks that one may expect to see, but we also feature the newest, hottest trends available in the market today. Remember, if you do not see exactly what you are looking for on our showroom floor we can order it or even have something custom made to fit your needs.
Just like with Aquariums, we have many sizes & styles of aquarium stands to fit your home. We have several styles of furniture that will enhance the look of your aquarium to match any interior designs you have. We can customize the cabinet style, the wood & even the door hardware to match.
Standard Glass Aquariums
These aquariums come in a wide range of shapes and sizes. We regularly stock most of the standard sizes so you can take your aquarium home with you. If it is not in stock, we can usually have a standard size in a few days. If you are purchasing a large aquarium, you can also have our Service division deliver or even set up your new aquarium so all you have to do is feed the fish.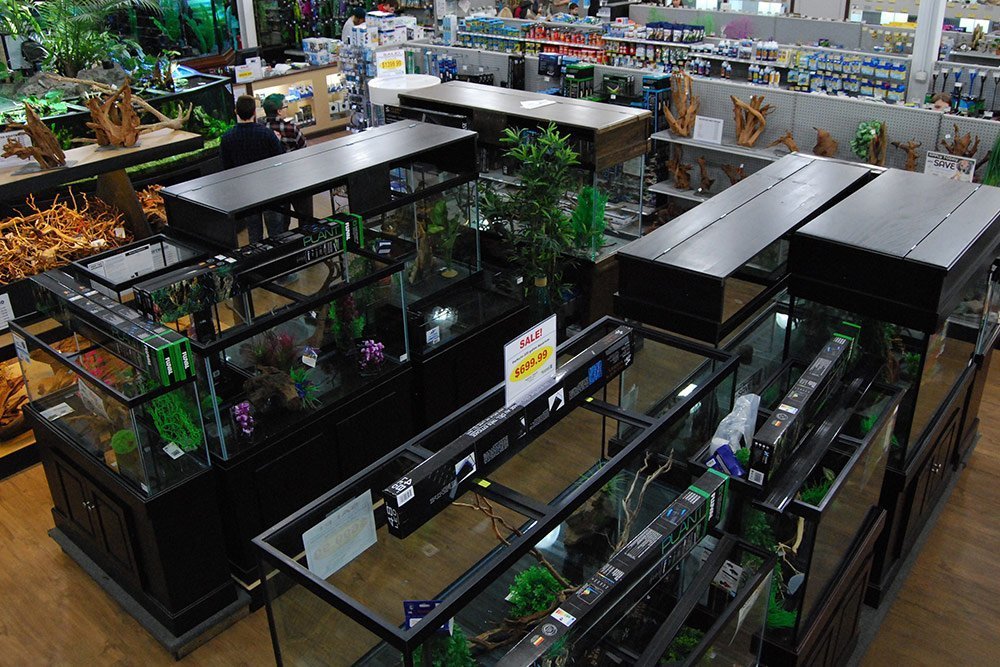 Curved Glass Cylinder
If a rectangular or square aquarium is not what you are looking for, we also carry several other styles of aquariums such as bow fronts or cylinder aquariums.
In addition, we work with some manufacturers who specialize in Acrylic aquariums if you do not want a glass aquarium.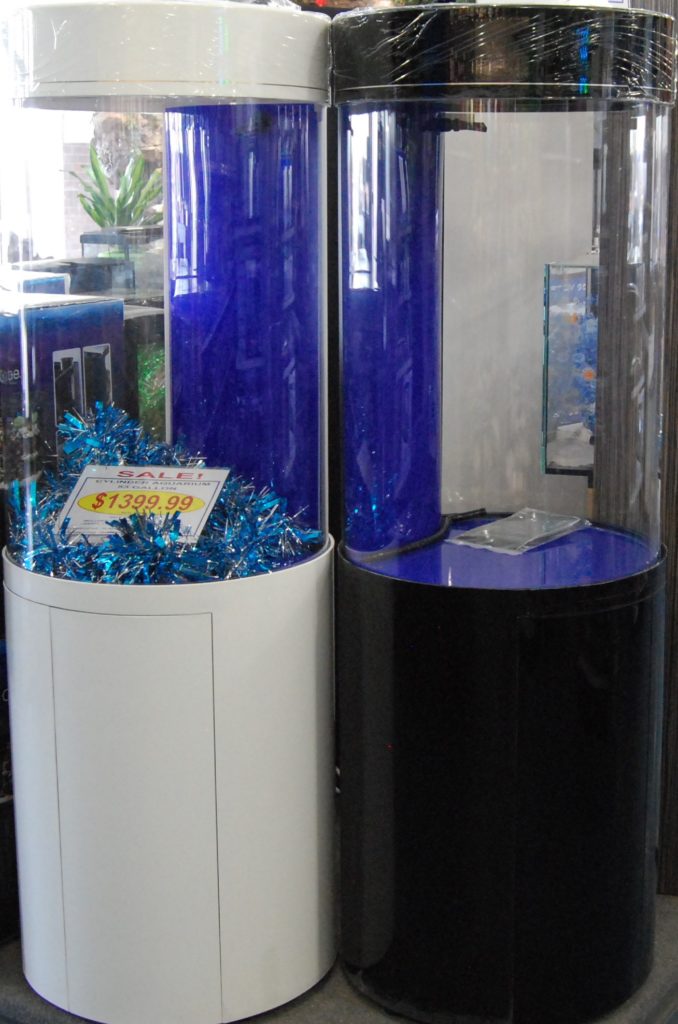 Custom Tanks
We work with several aquarium manufacturing companies on larger, custom size aquariums. Generally, these are 400 Gallons & over and can be virtually any size or shape you are interested in.
Our service division is experts in installing and maintaining these larger aquariums for homes & businesses. If you are looking for a custom aquarium, call the service division today.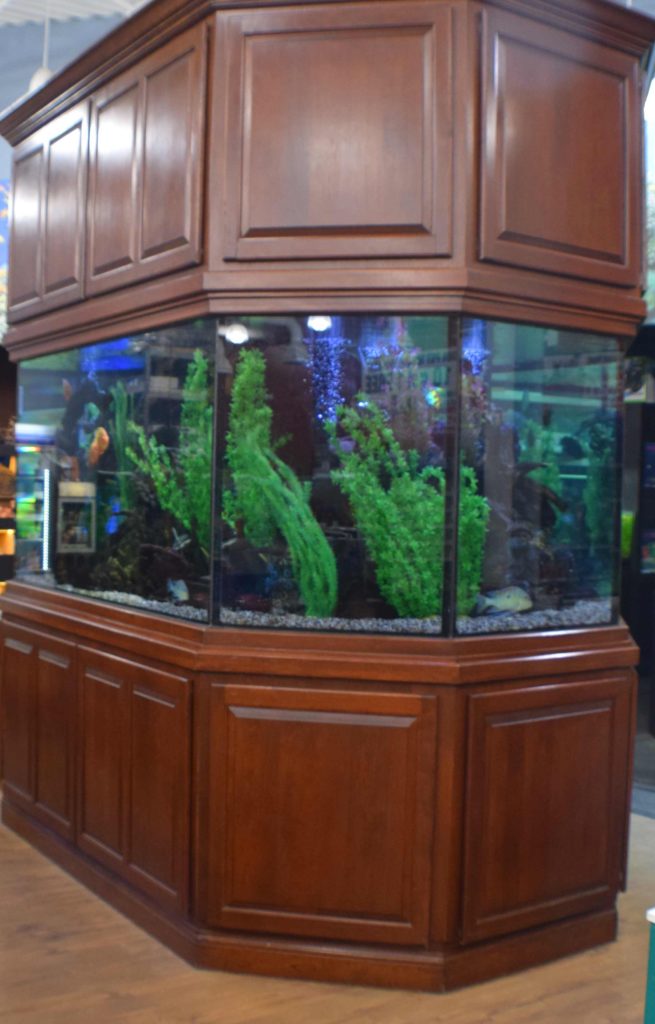 Box Kits & Cube Aquariums
These make great gifts because most of the kits contain just about everything you need to set up the aquarium. You just add the water & your choice of decorations.
We carry several varieties of these from small 1 Gallon Mini-Bow front tanks to larger 50-gallon all-in-one units capable of keeping virtually any type of fish.