Fish Club Benefits
Aquarium Adventure's Fish Club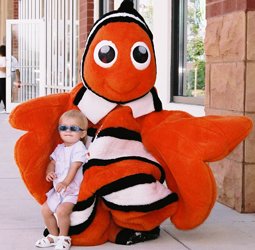 We invite you to become a member of our Fish Club and receive all of the following benefits:
25% OFF All regularly priced Freshwater Fish
All regularly priced Goldfish and Koi
All regularly priced Marine fish
All regularly priced Invertebrates (coral, live rock & sand)
All regularly price Aquarium and Water Garden Plan
*Valid only on regularly priced merchandise. May not be combined with any other offer or discount. Excludes aquariums, aquarium kits, pool liners, gift cards, gift certificates, sale items and cash.
This exclusive discount is offered to Members Only, all the time and with NO limits on quantities! You also receive 10% OFF All regularly priced merchandise and exclusive special discounts on ever changing selected items like lighting, filters and pumps.*
As a member, you will also receive early previews and notices on special sales and new product updates. The yearly membership fee for this program is a value at only $19.99 per year, but committed fish enthusiasts can save even more with our special  LIFE TIME MEMBERSHIP for a one-time fee of only $49.99. Come in and sign up today because membership does have its privileges.