Aquarium Services
Let us do it the work for you. Have you always wanted to bring the rich beauty of the underwater world into your environment with an aquarium? Maybe your desire has been to sit back and relax after a long day with your feet up as you watch peaceful swimming fish. Our on-site services can be just what you are looking for to turn your vision into a reality, right there in your very own living room.
In a business setting, an aquarium can accent your taste and values. What your office looks like tells a client a lot about you. So whether you want a traditional or a contemporary look, let a custom aquarium say something about you while clients are admiring the view. Sometimes the wait for a scheduled appointment can be longer than anticipated. Nothing calms the spirit like the comfort of gazing at a beautiful underwater scene. We have the expertise and experience with commercial design, installation, and maintenance that professionals appreciate. Call our service team at 224-567-1178 for more information or fill out the form on the bottom.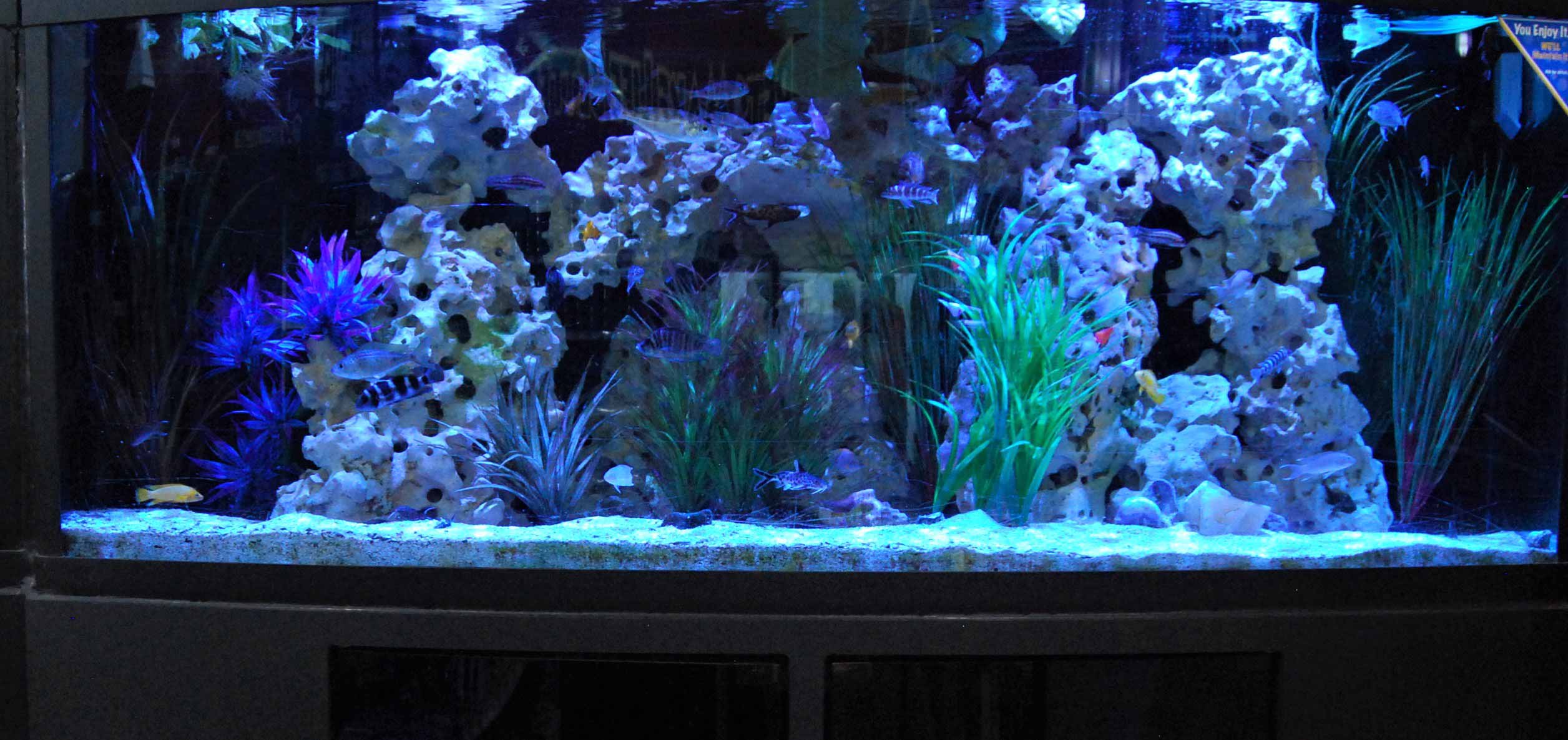 Pond Services
Our custom design work goes beyond designing Aquariums, Water Gardens or Ponds.  We design our services, based your needs. Let our service team do any or all of the work for you. Yes, our team delivers and the nice part is a consultation is absolutely free.
Considered by many to be "Water Garden and Pond Headquarters", we are the place to come for expert advice and assistance in designing and developing your Water Garden or Pond. Our team can answer your questions and help you to decide what type of water feature best suits your needs. Maintaining a water garden has never been easier because we offer a complete service program. We will take care of maintaining your water garden or stocking your pond with new fish at a regularly scheduled time that is convenient for you.
Outdoor water garden ponds and water features are becoming the most popular landscape element in America today and everyone has the ability to create a green space in their own home environment.
What makes water gardens and ponds so interesting is the addition of new and different elements to the typical garden. Traditional outdoor gardens and landscaping consist of an array of beautifully colored flowers, shrubs, and bushes. However, when you add some patterned stonework containing moving water, some colorful fish to watch and feed, along with some flowering aquatic plants, you can attract toads, frogs, birds, and butterflies…before you know it, you have your own little natural wetland in your backyard! If the peaceful sound and gentle movement of water is what you seek, then adding an interesting water feature, like a pond-less fountain, to your landscaping, garden or patio may be just what you need.
Our experts can answer those tough questions. Home and garden centers carry such a wide variety of inventory, in many categories, and sometimes finding the right person who really knows what they are doing when it comes to water garden ponds can be challenging. Landscaping companies can design and, many times, install ponds but do not always maintain them correctly or completely understand the ecosystem of a water garden pond. However, at Aquarium Adventure we are the pond professionals! You see, we do just Aquatics and that allows us to hone in our business and specialize. We know pumps, plumbing, filters, fish and plants. We understand the balance of an aquatic ecosystem. This is what we do 365 days a year.
Call our service team at 224-567-1178 for more information or fill out the form at the bottom.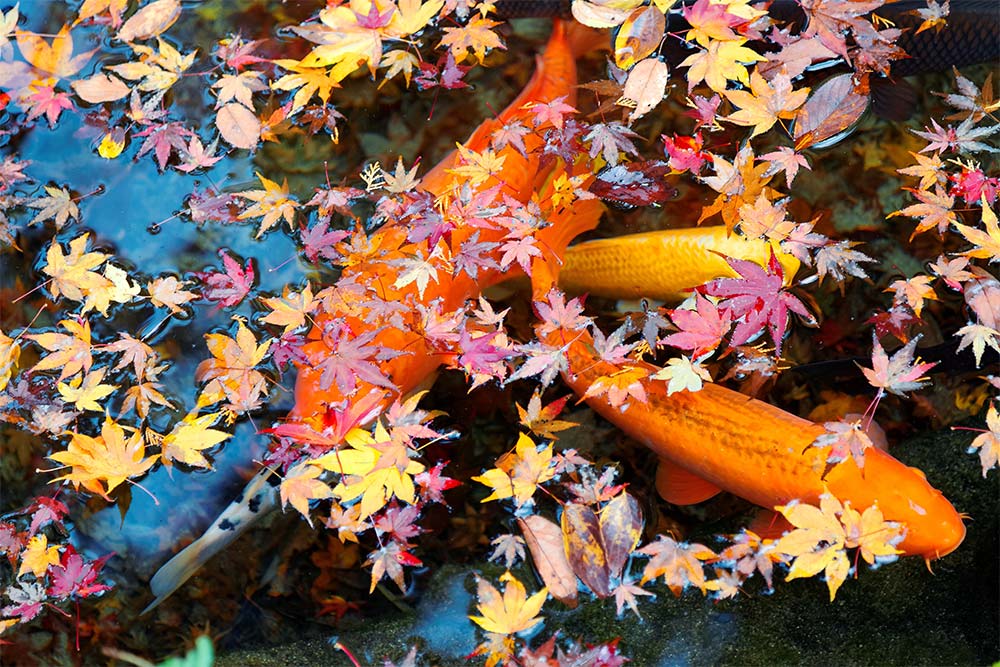 We Deliver and Install
Does the thought of setting up your new Aquarium seem overwhelming to you? Let our experienced Service Team of Aquatic Specialists do it for you. No tank is too big or too small. We will explain how everything works and answer all of your questions, alleviating any concerns that you may have, right there on the spot
We can assist you with your busy schedule by delivering and setting up your new Aquarium or if you would prefer to have us just do one or the other…. that is fine to. We will do our BEST, to provide what works BEST for you, and do it right from the very beginning.
We also have plenty of experience moving Aquariums from one location to another. We have been doing it for well over decade. We will coordinate and work around your hectic schedule.
We Maintain
Maintaining an aquarium has never been easier with Aquarium Adventure's complete service program. We can clean your aquarium, add new fish and supplies, at regularly scheduled times that are convenient for you or provide that occasional cleaning when needed.
Our professional Aquatic Technicians will arrive with all the tools and equipment needed to provide quick, neat and thorough service to your aquatic display. We follow a rigorous schedule, which includes
Test water chemistry, including pH, alkalinity, salinity, and trace elements
Comprehensive evaluation of fish and plant health
Systematic evaluation of filter and service
Partial water exchanges to keep aquatic life at its peak health
Detailed cleaning of rock and  display elements
Inspect all lighting
Clean aquarium glass inside and out
Our service teams are experienced professionals, they not only masterfully maintain your aquarium they are your aquatic consultant. Because we are also an established retail location, our Buyers are actively working with our Aquatic Technicians so they may provide you with the most updated information about your system. They will have information on new arrivals and available species as well as share the newest foods and fish niches that are available. We strive to offer all of our clients the best quality, selection, and value. If you are interested in speaking with one of our aquatic professionals, please call our service line at 224-567-1178 with any inquiries or fill out the form below: